History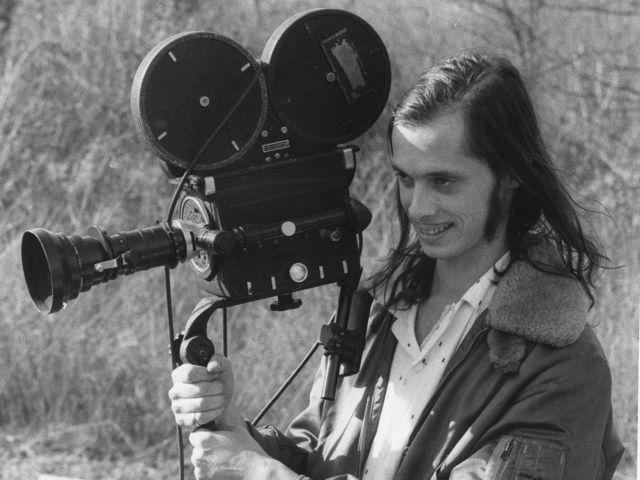 John Waters was born in Baltimore, Maryland in 1946. For those of you who don't know, Maryland can be a pretty strange place to grow up. Luckily for John, 1960's Baltimore had a few saving graces. Here he would meet the men and women willing to work in front of and behind the camera on his self-written, self-produced and independently financed movies.

Waters went from a local boy making cheap, underground movies to a local man making counter-culture Hollywood comedies. But don't be fooled by the veneer - all of his films were shot on location in Baltimore and with very modest budgets. The star power of his post-Hairspray films demonstrate his influence and clout.

Waters writes all his own films, and elements of filth and debauchery exist in all his screenplays. Also present in many of his films is the duality of sincerity and squashed innocence of late 50's and early 60's Americana: sweet mothers who make breakfast for a family of four versus cheap girls who have babies in the backs of cars.

John is also an accomplished writer, photographer and visual artist. He has published multiple volumes of his journalistic exploits, screenplay collections, and artwork.

Of course, he is most well known for breaking boundaries of acceptable filmmaking. Drugs, queers, abortion, religion - nothing is sacred in his field of vision. When asked about it, he says "secretly I think that all my films are politically correct, though they appear not to be. That's because they're made with a sense of joy." And perhaps that is why so many people from all around the world take such joy in his movies.

If you'd like to get an idea of Mr. Water's influences, check out these other directors:


Edward D. Wood, Jr

William Castle

Russ Meyer

Kenneth Anger

Douglas Sirk

Ingmar Bergman

Kuchar Brothers
Rainer Werner Fassbinder

Andy Warhol

Herschell Gordon Lewis
Or read Stephen Holden's review of the documentary Divine Trash for a glimpse into his past.
Another major influence on Mr. Waters... The Wizard of Oz.
"When they throw the water on the witch, she says, 'Who would have thought a good little girl like you could destroy my beautiful wickedness'. That line inspired my life. I sometimes say it to myself before I go to sleep, like a prayer.

You can read more about John Waters thoughts on The Wizard of Oz in The Film That Changed My Life: 30 Directors on Their Epiphanies in the Dark
by Robert K. Elder.


DreamlandNews © 2016 Jeff Jackson. Got news? Email me!