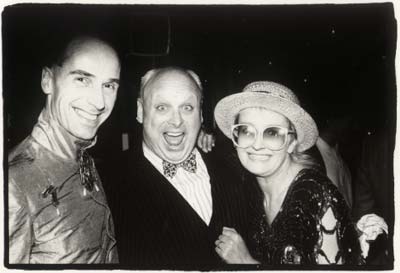 LONDON LIMELIGHT CLUB.
20th October 1986

This particular night, the VIP room was taken over by Divine and friends to celebrate his 41st birthday!

LEFT: Andrew Logan, a good friend of Divine, who was famous for his "Alternative Miss World" shows, and Su Pollard, known here for her comedy role in "Hi-De-Hi".

BELOW LEFT: Divine with his manager Bernard Jay.

BELOW RIGHT: Divine nibbles on his birthday cake!