Dreamland News

September 22, 2015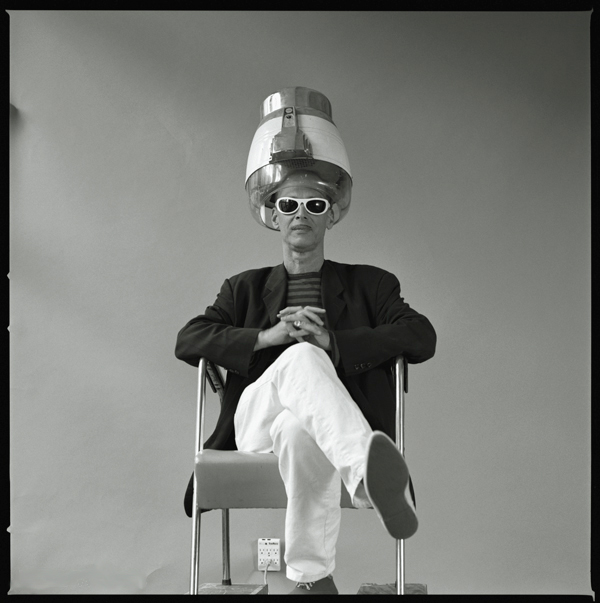 Everyone's got Pope fever, what with the big visit to the US by the leader of the Catholic church. But never forget, William Burroughs deemed John Waters to be THE POPE OF TRASH! Long may he reign!
Speaking of religious fervor, John Waters has announced his annual Christmas tour. Dates are listed below. Please visit local venue sites for specific ticket information.
11/29: San Francisco at the Great American Music Hall

11/30: San Diego at North Park Theatre

12/1: Portland at the Alladin Theatre

12/2: Seattle at Neptune

12/3: St. Louis at Sheldon Concert Hall

12/6: New York at City Winery

12/8: Orlando at The Plaza Live

12/11: Pittsburgh at the Warhol Museum

12/12: Nashville at the War Memorial Auditorium

12/13: Atlanta at the Variety Playhouse

12/14: Miami at Adrienne Arsht Center For The Performing Arts

12/15: Jacksonville at the Florida Theatre

12/16: Tampa at Capitol Theatre

12/17: New Orleans at the Civic Theatre

12/21: Alexandria, VA, at the Birchmere

12/22: Philadelphia Union Transfer

12/23: Baltimore at Soundstage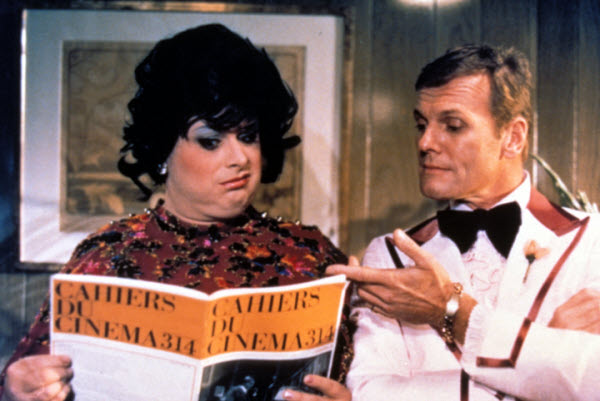 In other news, New Yorkers can catch a special screening of POLYESTER at the Film Forum, hosted by Tab Hunter! They will also be screening the documentary TAB HUNTER CONFIDENTIAL.

Click here for tickets


Dreamland star Susan Lowe is the subject of a new documentary called NUTHOUSE DRAWINGS, directed by James Hollenbaugh. Here's a clip:
Nuthouse Drawings (2015) (Excerpt) - a film by James Hollenbaugh from James Hollenbaugh on Vimeo.
Be on the lookout for the full length film at on the festival circuit.




May 12, 2015

Hey Dreamlanders! The good folks at Huntees are giving away an official John Waters tee, featuring the illustrative talents of Glen Hanson, to FIVE lucky fans.
To enter, all you gotta do is post your favorite quote from a John Waters movie on our Facebook page, or email them to news.dreamland@gmail.com!
The final five will be chosen at random on Monday 5/18, so get your quotes in by Sunday 5/17 at midnight EST.
Finalists will be asked to provide their actual name, a US mailing address, and their shirt size to Dreamland News and Huntees in order to receive the shirt.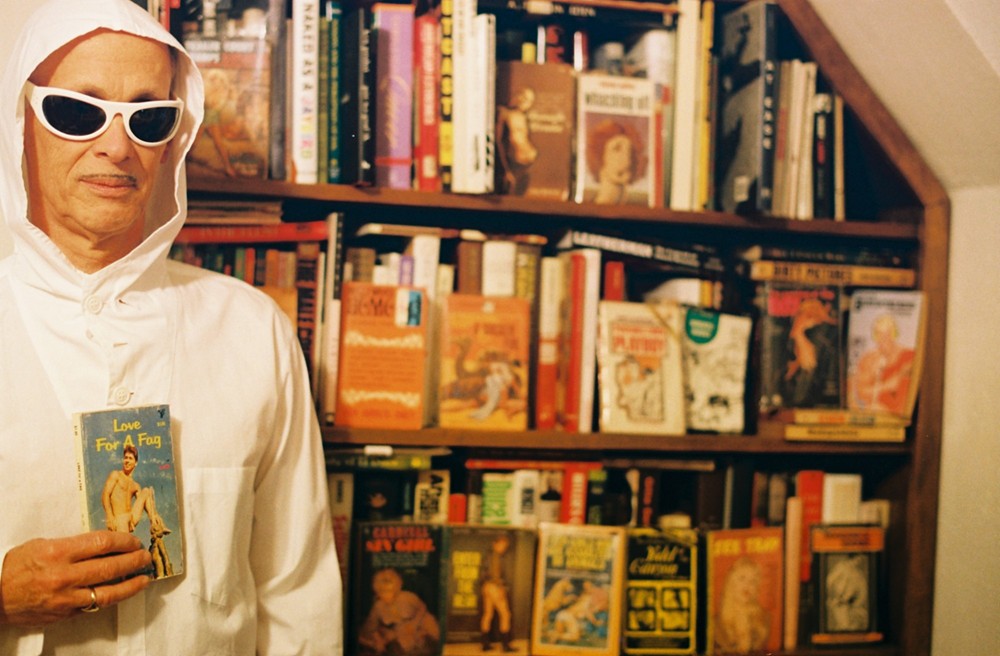 April 25, 2015
Hey Dreamlanders. Sorry for the lack of posts this year. For the latestupdates, head over to our Facebook page!
This Monday, April 27, John Waters will be one of the special guest judges on RuPaul's Drag Race, on Logo TV. In this episode, "Divine Inspiration," the queens perform in musical versions of cult director John Waters' most iconic films. Dont' miss it!
On June 1, Mr. Waters will be the recipient of the prestigious Lambda Literary Award, along with Rita Mae Brown. Lambda Literary is a non-profit organization that believes promotes literagure that is fundamental to the preservation of LGBTQ culture.
The award ceremony will be held in New York City at the Cooper Union, with a VIP after party at Scholastic.
Mr Waters has had a few interesting features in periodicals over the past few weeks...
John did a Q&A called "Great Taste in Bad Suits" with GQ about, well... suits! And his fashion choices in general. Check it out below!
And on a similar tip, the Guardian in the UK profiled grooming and fashion. Ever wondered how to get the perfect John Waters pencil moustache? Just follow his lead!
Read Guardian's "How I Get Ready"
And to round out this trio, The New York Times Magazine has a feature where Waters and Marilyn Manson review new products. Compare and contrast!
Read the Times Magazine's "Take Two"
Dazed Digital did a photo spread on Mr. Waters Baltimore home, "At Home With John Waters," wtih a special focus on his book collection and library. The photo above is from the spread, shot by Sandy Kim. Click below to see the entire portfolio.
January 26, 2015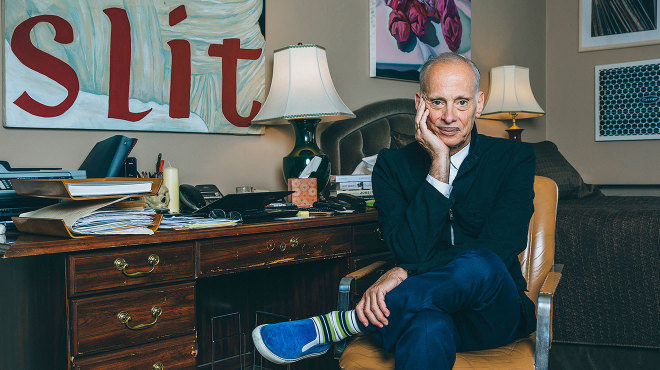 Hey Dreamlanders. A whole heap o' live dates were just announced for John Waters' THIS FILTHY WORLD: FILTHIER AND DIRTIER. Check the dates below for a show in your area, and check local listings for ticket info!
February 6 - Carolina Theatre, Durham NC
February 12 - The Dirty Show, Detroit
February 14 - Shock Pop Comic Con, Ft. Lauderdale
February 15 - The Texas Theatre, Dallas TX
February 16 - Austin City Limits, Austin TX (part of Fun, Fun, Fun Fest)
February 28 - Days of the Dead Presents Culture Shock, Indianapolis

March 1 - Sedona Film Festival, Sedona AZ
March 7 - Fargo Film Festival, Fargo ND
March 21 - Maryland Hall, Annapolis MD
March 26 - Joy Theater, New Orleans
March 27 - Tennessee Williams/New Orleans Literary Festival (not a performance)
March 28 - University of Mississippi, Oxford MS

April 12 - Bergen Performing Arts Center, Englewood NJ
April 22 - City Winery, Chicago
April 23 - Rococo, Lincoln NE
April 25 - Arkansas Literary Festival, Little Rock AR

At the Fargo festival, Waters will be honored with the Ted. M. Larson Award at the 15th annual movie showcase.
AND... I neglected to mention in my last update that Mr Waters was nominated for a Grammy for the audiobook version of CARSICK! The ceremony is next Sunday, February 8th, so fingers crossed!

Order the CARSICK audiobook from Amazon
January 17, 2015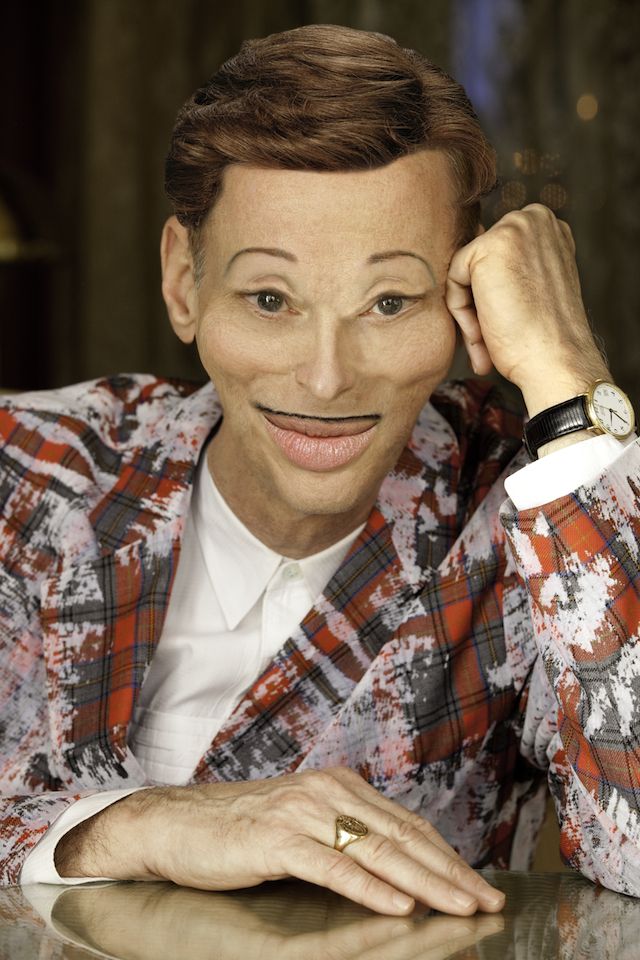 John Waters has a new show at the Marianne Boesky gallery in New York city, featuring such highlights as a portrait of him with extreme plastic surgery (right) and a table reading of Pink Flamingos by children called Kiddie Flamingos!
The show, Beverly Hills John, will be up until Valentine's Day.
Visit Marianne Boesky's site for info
Speaking of Valentine's Day, Mr. Waters will be appearing at the Shock Pop Comic Con in Ft. Lauderdale, FL on February 14, performing This Filthy World.
And finally, in a career full of unexpected turns, Mr Waters surprises us once again with a hosting engagement on Playboy TV. He'll be introducing and commenting on classic porn films from the 70s. The five films he'll introduce are 1972's "Deep Throat," 1978's "Candy Stripers," 1973's "The Devil In Miss Jones," 1976's "Tell Them Johnny Wadd Is Here" and 1978's "Debbie Does Dallas." The first will be shown tonight, Saturday, January 17, at 10 p.m., with the others following on four more Saturdays (skipping Valentine's Day).