Dreamland News
January 26, 2015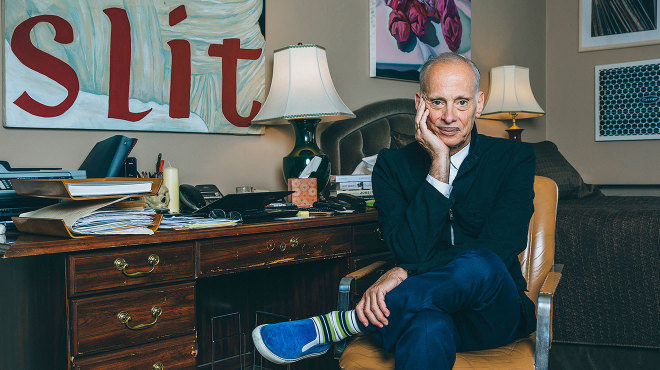 Hey Dreamlanders. A whole heap o' live dates were just announced for John Waters' THIS FILTHY WORLD: FILTHIER AND DIRTIER. Check the dates below for a show in your area, and check local listings for ticket info!
February 6 - Carolina Theatre, Durham NC
February 12 - The Dirty Show, Detroit
February 14 - Shock Pop Comic Con, Ft. Lauderdale
February 15 - The Texas Theatre, Dallas TX
February 16 - Austin City Limits, Austin TX (part of Fun, Fun, Fun Fest)
February 28 - Days of the Dead Presents Culture Shock, Indianapolis

March 1 - Sedona Film Festival, Sedona AZ
March 7 - Fargo Film Festival, Fargo ND
March 21 - Maryland Hall, Annapolis MD
March 26 - Joy Theater, New Orleans
March 27 - Tennessee Williams/New Orleans Literary Festival (not a performance)
March 28 - University of Mississippi, Oxford MS

April 12 - Bergen Performing Arts Center, Englewood NJ
April 22 - City Winery, Chicago
April 23 - Rococo, Lincoln NE
April 25 - Arkansas Literary Festival, Little Rock AR

At the Fargo festival, Waters will be honored with the Ted. M. Larson Award at the 15th annual movie showcase.
AND... I neglected to mention in my last update that Mr Waters was nominated for a Grammy for the audiobook version of CARSICK! The ceremony is next Sunday, February 8th, so fingers crossed!

Order the CARSICK audiobook from Amazon
January 17, 2015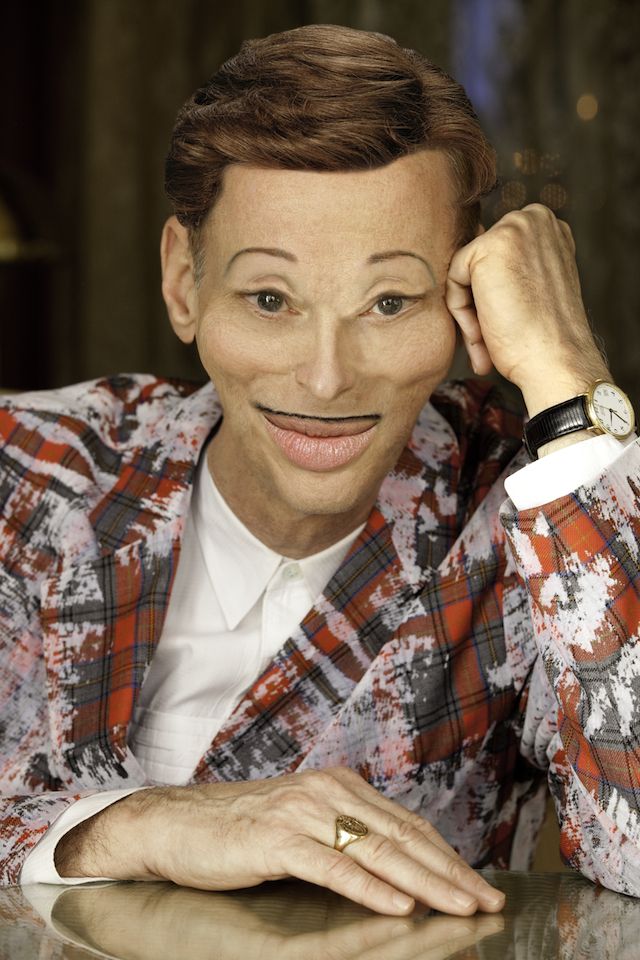 John Waters has a new show at the Marianne Boesky gallery in New York city, featuring such highlights as a portrait of him with extreme plastic surgery (right) and a table reading of Pink Flamingos by children called Kiddie Flamingos!
The show, Beverly Hills John, will be up until Valentine's Day.
Visit Marianne Boesky's site for info
Speaking of Valentine's Day, Mr. Waters will be appearing at the Shock Pop Comic Con in Ft. Lauderdale, FL on February 14, performing This Filthy World.
And finally, in a career full of unexpected turns, Mr Waters surprises us once again with a hosting engagement on Playboy TV. He'll be introducing and commenting on classic porn films from the 70s. The five films he'll introduce are 1972's "Deep Throat," 1978's "Candy Stripers," 1973's "The Devil In Miss Jones," 1976's "Tell Them Johnny Wadd Is Here" and 1978's "Debbie Does Dallas." The first will be shown tonight, Saturday, January 17, at 10 p.m., with the others following on four more Saturdays (skipping Valentine's Day).