Dreamland News
January 17, 2015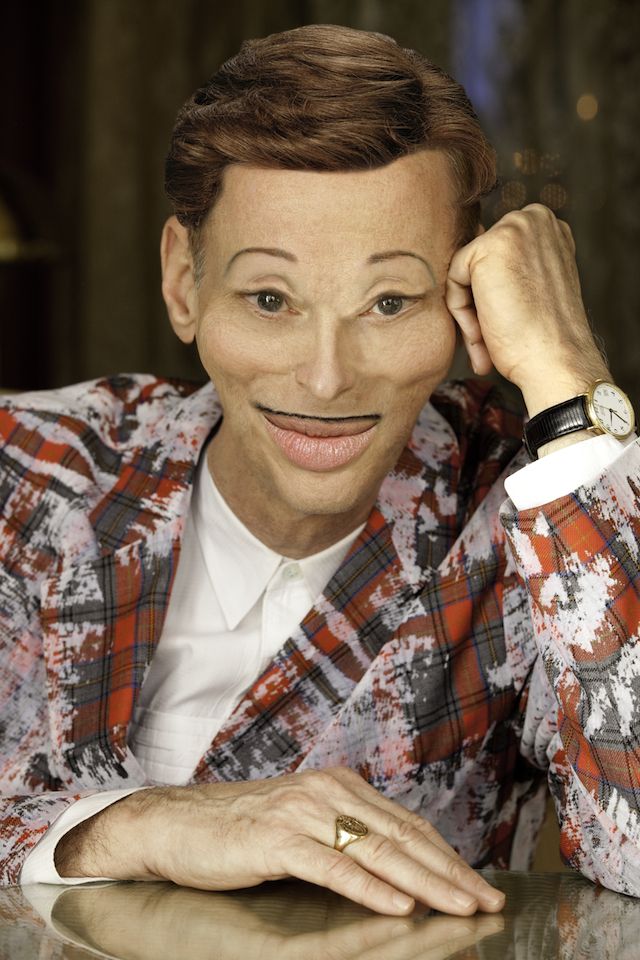 John Waters has a new show at the Marianne Boesky gallery in New York city, featuring such highlights as a portrait of him with extreme plastic surgery (right) and a table reading of Pink Flamingos by children called Kiddie Flamingos!
The show, Beverly Hills John, will be up until Valentine's Day.
Visit Marianne Boesky's site for info
Speaking of Valentine's Day, Mr. Waters will be appearing at the Shock Pop Comic Con in Ft. Lauderdale, FL on February 14, performing This Filthy World.
And finally, in a career full of unexpected turns, Mr Waters surprises us once again with a hosting engagement on Playboy TV. He'll be introducing and commenting on classic porn films from the 70s. The five films he'll introduce are 1972's "Deep Throat," 1978's "Candy Stripers," 1973's "The Devil In Miss Jones," 1976's "Tell Them Johnny Wadd Is Here" and 1978's "Debbie Does Dallas." The first will be shown tonight, Saturday, January 17, at 10 p.m., with the others following on four more Saturdays (skipping Valentine's Day).